Group Name: TAPCATS
Category: Performing Arts Group
TapCats is Princeton's one-and-only tap troupe on campus, open to dancers of all skill levels (from 0 to infinity, inclusive). We're completely non-selective and have opportunities for experienced dancers as well as for beginners.
Group E-mail:
mc35@princeton.edu
President:
Coco Chou '20
Treasurer:
Joanna S. Georgiou '22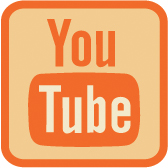 Table Number: 128
Table 128 is located inside Dillon Gym.
View the
Dillon Gym Indoor Map
for detailed table location.