Group Name: eSports, Princeton
Category: Religious
Princeton eSports is a casual/competitive club dedicated to playing online computer games such as League of Legends, Dota 2, Hearthstone, and Overwatch. Members hang out to play casually every week, and play competitively against other schools.
Group E-mail:
jctran@princeton.edu
President:
Justin Tran '20
Treasurer:
Alec M. Leng '21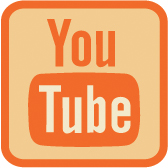 Table Number: 223
Table 223 is located inside Dillon Gym.
View the
Dillon Gym Indoor Map
for detailed table location.