Group Name: J Street U Princeton
Category: Political
J Street U Princeton works to engage Princeton students in a more meaningful conversation around the Israeli-Palestinian Conflict and to organize Princetonians to advocate for strong American leadership towards a two-state solution to the Conflict.
Group E-mail:
jstu@princeton.edu
President:
Avner M. Goldstein '21
Treasurer:
Iris A. Samuels '19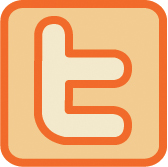 Table Number: 150
Table 150 is located inside Dillon Gym.
View the
Dillon Gym Indoor Map
for detailed table location.